THREE DAY BOAT CRUISE GOTHENBURG – STRÖMSTAD
(OR STRÖMSTAD – GOTHENBURG)
Day 1 Gothenburg – Marstrand Lysekil/Fiskebäckskil
Our 3-day trip starts as we walk on board M/S Nya Skärgården where it is docked at Maritiman, by Packhuskajen. We hope the weather gods are friendly and send us happily off on our journey to Marstrand.
Our first stop is the island of Marstrand, famous for its fortress and prison, Carlsten's fortress, stands tall and proud on the island.
Built in 1658, same year as Marstrand became Swedish property after the peace treaty at Roskilde, Denmark. The island has been transformed from a prison to a high-end sailing and summer paradise. King Oskar II arrived here in 1843 as a young sea cadet and found his summer paradise. He returned every summer and society people followed him to Marstrand . The island became famous as a spa resort. Today, Marstrand is one of Sweden's most famous sailing playgrounds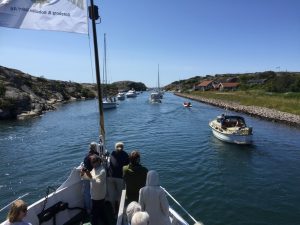 As you go ashore we suggest you take a refreshing walk to the fortress, visit the art gallery, Strandverket. Browse the local shops and explore the quirky streets that meander between the old beautiful wooden houses.
On your return to the boat, we have set the buffet table for lunch.  Lunch is accompanied by stunning scenery as we set off for Lysekil.
Lysekil is an old town that grew up during the herring periods. Here the herring was salted or boiled to extract the oil for transport to Europe. Some traces are still to be seen. Lysekil has also been a popular spa resort and the old bath house is still here. The skyline is dominated by the church. This imposing granite church was built in the last herring period, 1899-1901 and is the largest church in Bohuslän. Our approach takes us up Gullmarksfjorden, Sweden's only true fjord. We see Stångehuvud, one of nature's wonders of smooth pink granite rocks. This area was saved from becoming a quarry by Mrs Curman. Doctor and professor Carl Curman started a spa here in the late 1900 century and his legacy is seen in some notable buildings.
The afternoon and evening is your own to explore in Lysekil. Accommodation is at Hotel Lysekil or Hotel Gullmarsstrand in Fiskebäckskil.
As you go ashore we suggest you explore the old town (more information at the Tourist Information), visit the aquarium; Havets Hus. See the nature reserve at Stångehuvud. Lysekil has several small restaurants and bars, where you can enjoy good food and watch the street life.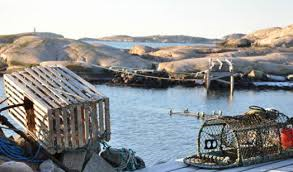 Day 2 Lysekil/Fiskebäckskil – Smögen – Tanumstrand
The day starts with breakfast before we depart Lysekil for Smögen, one pearl of Bohuslän. The guest harbour at Smögen is the most visited in Scandinavia and the 1 kilometre long boardwalk along the south side of the old fishing harbour is famous for its shops and restaurants.
Today Smögen is one of West Sweden's most visited towns but it was famous already in the 14th century.
As you go ashore we suggest a walk along the boardwalk, shopping, or maybe a dip in the sea from the rocks or beach. Early morning you can visit one of Sweden's remaining fish auctions. Smögen also has a local museum in the harbour. A whiskey distillery is about 10 kilometres north, so maybe next time…
Lunch is served on board as we sail for Hunnebostrand through the incredible Soten canal. Dug out in the 1930s without the use of any machinery as a way of keeping the stone masons employed through the recession.
Now we have entered the land of the granite islands. Fjällbacka's archipelago is called the world most beautiful archipelago. We sail passed beautiful islands with old houses built during the herring periods.  The area from Hamburgsund to Grebbestad is an area that has enchanted many. Ingrid Bergman found her paradise on earth on the island of Dannholmen outside Fjällbacka. We dock for the night at Hotel Tanumstrand, just short of Grebbestad, where we can enjoy the soft summer evening.
As you go ashore we suggest a visit to the largest leisure clothes shop in Scandinavia, walk the 3-kilometre coastal path to Grebbestad or enjoy a spa treat at the hotel.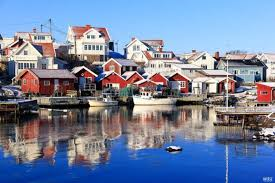 Day 3 Tanumstrand – Koster – Strömstad
After breakfast, we head north towards Koster with its marine nature reserve, Kosterhavets nationalpark. We stop at Ekenäs, South Koster from where the Koster bus can take you for a trip around the island. The marine nature reserve is the first one of its kind in Sweden and was opened in September 2009. It is host to some 12 000 species. Half in the sea and half on land, some unique to Koster. Naturum, just 200 meters from the pier, is the exhibition centre for the nature reserve. It houses a fantastic photo exhibition as well as a touch and feel aquarium.
Lunch is served on board. Then we depart on the last leg of our journey and enjoy some fantastic scenery on our way into Bohuslän's most norther town, Strömstad.
Our bus awaits you for your return to Gothenburg. There is an option to stay an extra night in Strömstad and take the bus the following day for those that would like to enjoy Strömstad a little longer.
For those that stay in Strömstad we suggest an invigorating dip in the sea, a visit to the local spa or rent a kayak. Strömstad has lots of shops, restaurants and bars to explore.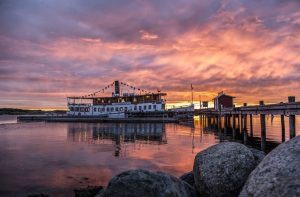 Dates: 13/5-23/9 Three times a week
INCLUDING
Three day's boat cruise in the Bohuslän archipelago
Two nights hotel accommodation
Half board (breakfast and lunch)
Guided talks by your captain
Musical entertainment
Plenty of own time to explore the places we visit.
Optional extra: Dinner
We will be happy to assist you with bookings for excursions, activities and restaurant visits.
Welcome with your booking and offer.