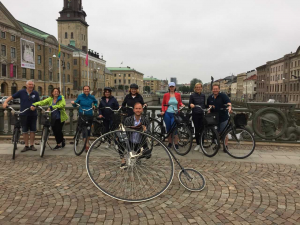 Gothenburg Bike Tour takes you on a 1,5-2 hour tour around the most beautiful parts of the city as well as hidden gems that you might miss as a tourist.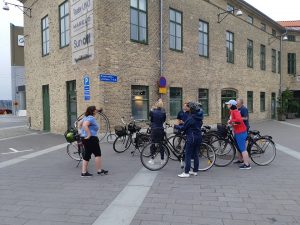 Explore Gothenburg by bike – a fun, different and efficient way of getting to know the city.

Bike Tour Gothenburg will guide you through some of the best parts of town, leaving you with a smile on your face. The tour starts at Kungsgatan 7B and the ride is carried out in a calm and relaxing manner, suitable for all ages. The well thought-out route goes along easy paths with a minimum of streets/hills and a maximum of safe bike paths. The tour guide Nils, riding his legendary high wheeler bike, is also a much appreciated feature.
Route:
The tour starts from Kungsgatan 7B, and then continues to the residential area, Lorensberg, the most exclusive area in Gothenburg. We then continue to visit Vasastan and Haga, known for its sweet architecture and wonderful atmosphere. The tour takes us to the area of Linné and "Slottskogen", where we take a quick stop. Then we pass Oscar Fredrik's church, Gothenburg's most spectacular Gothic church.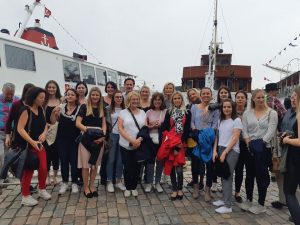 CA Travel Nordic can help you to plan your cycling adventure with a guide in Gothenburg
Info@catravelnordic.com