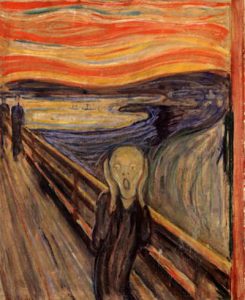 The new Munch Museum
Edvard Munch is one of the world's most significant artists, and the new, iconic Munch Museum in the city centre provides evocative, engaging and modern art experiences. The Museum is one of the world's largest museums dedicated to a single artist. Munch's art is shown in three permanent exhibitions, which means that many of his 28,000 works are displayed at all times. Temporary shows present works by renowned Norwegian and international artists, as well as innovative contemporary artists.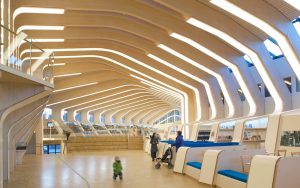 Oslo public library Deichman Bjørvika
Architect: Lund Hagem Arkitekter and Atelier Oslo
The country's many libraries might be the reason why Norwegians read more than any other European nationality, and the new Oslo Public Library in Bjørvika definitely makes the list of exceptional Norwegian libraries. The modern building is intended to be a free common area to house conversations, discussions, sharing, and learning – and reading, of course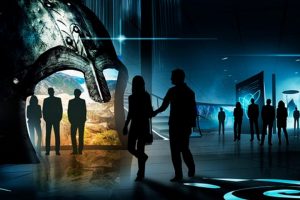 THE VIKING PLANET
NORWAY'S FIRST DIGITAL VIKING MUSEUM DID OPEN IN OSLO IN JUNE 2019 WITH MANY UNIQUE EXPERIENCES BASED ON VIKING HERITAGE. THIS IS THE PLACE TO MEET VIKINGS IN OSLO.