Once in a lifetime adventure
Established in 1999, PolarQuest is a world leading operator of small ship expedition cruises in Svalbard.
Our three expedition ships are built for Arctic waters, are comfortable and take a maximum of 12 or 53 passengers.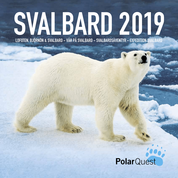 This is how we offer an entirely different experience from what you get on a larger and more conventional cruise ship. With such a small ship, we are able to reach some of the most inaccessible and remote areas, maximise the time ashore and venture into small fjords.
Every expedition is unique and our aim is that each passenger will have the trip of a lifetime.
For more information Contact CA Travel Nordic reseller of Polar Quest.
info@catravelnordic.com