Göteborg-Fjällbacka-Koster
(West Coast in Sweden)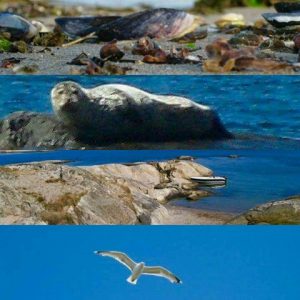 Day 1-3 Gothenburg
Spend 2 days and 2 nights in wonderful Gothenburg
The second biggest city in Sweden.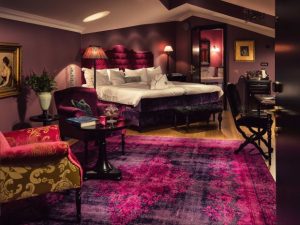 Day 3-5 Fjällbacka
Spend 3 days and 2 nights in Fjällbacka.
Fjällbacka is a small fishing village in Tanum. The resort takes its name from the large rock mountain that is situated in the village.
Ingrid Bergman called Fjällbacka her paradise on earth. She stayed here for over 20 summers with her children. Camilla Läckberg places her murder mysteries here and Astrid Lindgren's book, Ronja Rövardotter was filmed in the famous Kungsklyftan that splits Vetteberget in half. In Camilla Läckberg's book, "The Preacher," she places one of her many murders in Kungsklyftan.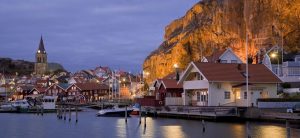 Day 5-7 The Koster Islands
Spend 3 days and 2 nights in Koster
These islands are Sweden's most westerly inhabited islands, and located west of Strömstad. There are two islands, North Koster & South Koster (Nordkoster and Sydkoster), and both are basically car-free.
The characters of the islands differ slightly.Cycling & walking on Koster
North Koster has a fine network of paths, which run through many areas of great natural beauty, and are perfect for walking. All the paths may not seem very well marked if you're a first-time visitor or on a day trip, but since the whole island is no bigger than 4 square kilometres, you won't be lost for very long!
South Koster is twice as big as North Koster, and the best way to get around here is by cycling or walking. The advantage of cycling is that you get to see more even on a short visit.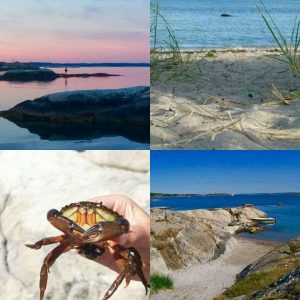 DAY 7 Back to Gothenburg
This is included:
Car, accommodation in a double room, Dorsia Gothenburg, Villa Eva Lotta ,Fjällbacka, Hotel Koster ,Sydkoster
1 day's city card in Gothenburg
Car map and information in English.
Additions: Food, activities, insurance, addition for single room.
We will be happy to assist you with bookings for excursions, activities and restaurant visits.
Welcome with your booking and offer.