Day 01: Arrival in Stockholm – the capital of Sweden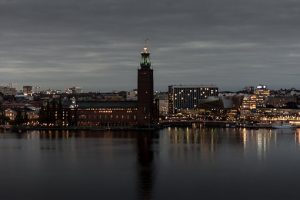 Arrival in Stockholm according to your own itinerary
Accommodation in Stockholm
Day 02: Stockholm
Breakfast at the hotel
Day at leisure
Recommended attractions:
Vasa Museum
The Old Town
Long distance Ice Skating
Royal Canal tour
Stockholm Winter cruise
Day 03-05 Ice Hotel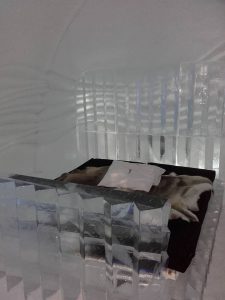 Flight to Kiruna from Stockholm, Arlanda
Transfer from Kiruna airport to Jukkasjärvi Ice Hotel
Overnight at the Ice Hotel
Afternoon at leisure in Jukkasjärvi.
Recommended winter activities:
Snowmobile Northern Lights tour
Northern Lights tour on horseback
https://www.icehotel.com/sv/ice-galleries/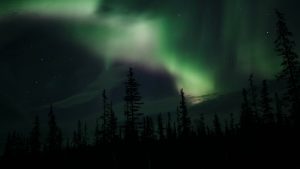 About Northern Lights
If you are outdoors one evening during wintertime you might catch a glimpse of some flickering curtains of lights, that appear to be dancing across the dark sky. This is Northern Lights – Nature's own firework.
Facts about Northern Lights:
The Northern Lights are particles that are hurled into space after storms on the sun's surface. They are attracted by the magnetic North Pole (and South Pole) and enter the atmosphere in a ring-like zone around the poles.
The best places to see the Northern Lights are above the arctic circle, making Northern Scandinavia ideal for Northern Lights observations.
The Northern Lights are visible between November and March when the sky is dark and clear, depending on the Northern Lights activity.
The best chances of spotting the Northern Lights are away from the lights of the city centres.
The greatest frequency is between 6 pm and 2 am.
Patience and dedication will pay off. The Northern Lights may be visible for a couple of minutes or most of the evening.
Most of the Northern Lights outbursts visible in Northern Scandinavia are green, but large outbursts can also include other colors.
Northern Lights observations are never guaranteed
Day 06: Departure from Kiruna and arrival to Stockholm
Morning sauna, followed by breakfast
Departure from Kiruna airport according to your own itinerary.
This is included:
Flight to Kiruna, accommodation in a double room,
Lydmar hotel Stockholm, Icehotell Jykkasjärvi
1 day's city card in Stockholm
Car map and information in English.
Additions: Food, activities, insurance, addition for single room.
We will be happy to assist you with bookings for excursions, activities and restaurant visits.
Welcome with your booking and offer